COMMERCIAL LANDSCAPE
Located in Shelby, Michigan, Winter Green II is a customer-centric commercial landscape company. Our premium on-site services and dedicated customer support team ensure satisfaction in all areas.
28+ Years of
Landscape Experience
Being in business for over 28 years has provided us with a clear path to provide more than what's expected for our customers. Our ultimate goal is to go above and beyond on each job we complete.
We prioritize our customer service to ensure satisfaction is always beyond expectations, even after the job is completed.

We provide premium landscape services for our customers with quality exceeding the industry standards.
Our Premium Service Categories
Lawn
We provide top quality lawn services for commercial properties. Services include: Shrub Trimming, Weeding, Edging, and more.
Landscape
Landscape services can elevate the appeal of any property. Services include Mulch, Spouts, Tree Removal, and more.
Fertilization
Fertilization services promote the growth and health of lawns. Services include: Rounds 1-6, Grub Control, Aeration, and more.
Snow
Snow services are crucial to have a reliable partner like Winter Green II. Services include Snow Removal, Ice Melt, and more.
Irrigation
If you're looking to maintain a healthy property, our irrigation services can help do just that and keep your landscape looking its best.
The Winter Green II crew did a fantastic job for such a large complex! Thanks again to Winter Green II, every lawn looks great!
I just want to take a minute to tell you what a wonderful job you did on our fall cleanup. Everyone is praising the hard workers and clean look. We are so pleased!
Our board would like you to know what a spectacular job the WG crew did today with the fall cleanup. There's not a trace of a leaf to be seen anywhere! Everything looks great!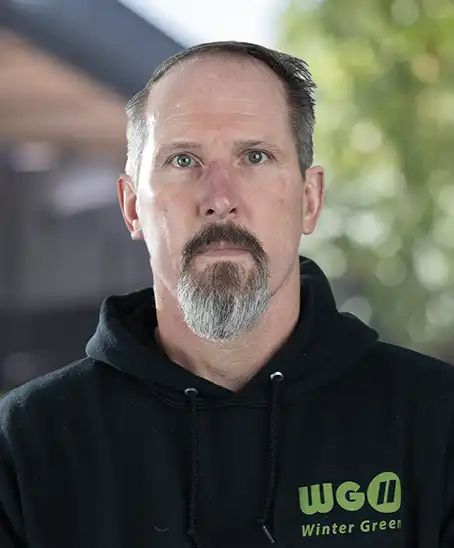 David Ward
GENERAL MANAGER
Van Ciraulo
PROJECT ACCOUNTANT